DONATE A MEAL

Together we can make a lasting difference

Donate to needy

We serve the needy in behalf of you
Donate a Meal Service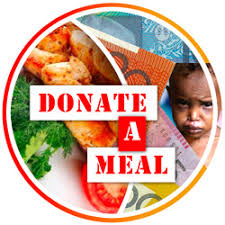 Did you know that many people in the city, and nearby region are struggling with food insecurity? And yet every day, many of us throw away thousands of money in satisfying our leisure needs. Punjabi Laziz Restaurant taken an additional step, "DONATE A MEAL SERVICE", this option helps, you to do charity, and we serve the needy in behalf of you, as you have ordered.
Meal Deliver to : Orphans, DDBP(dumb, deaf, & blind people), Old Age Homes & other needy peoples.
Please Note : By doing Charity you are not only helping the needy, but you are ensuring that many of these people are afforded the same opportunity as you or I - the ability to access healthy food. So its a REQUEST in behalf of the Restaurant that — Celebrate your Birthday, Wedding, Anniversary or any other special occasion, by donating Meals to hungry or needy around the city. Together we can make a lasting difference.
DONATE NOW